Creative Destruction Specialist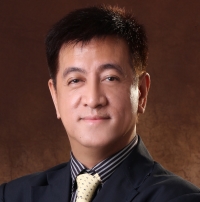 Alwin is currently Vice President of the First Philippine Holdings Corporation where he is responsible for: Industry Studies; Business Excellence; Management Information Services; Financial Analysis; Project Feasibility Evaluation; Corporate Valuation; Knowledge Management; Risk Management; Project Monitoring and Evaluation and Corporate Planning. Concurrently, he is Vice President and General Manager of one of the FPHC corporations, the Asian Eye Institute. Prior to this, he worked with several pioneering and change management projects in private, government and non-government institutions, including the modernization of the Philippine Elections during the early 1990s. This include the computerization of the one of the biggest databases in the country - the nationwide list of voters, involving 36 million records, which was accomplished in a record time of only five months from start to finish and the Pilot-testing of the first automated canvassing of votes in the Autonomous Region in Muslim Mindanao.
An avid practitioner and original thinker in KM, he developed the Green Spot Strategic Planning tool which was implemented successfully in both private and government organizations. Alwin has been invited as guest speaker and lecturer for local and international KM conferences where he shares his knowledge and vast experiences on KM, Premium Value Creation and Innovation freely with the participants.
A self-professed lifelong learner, his formal studies include Masters in Technology Management, Management Leadership Program II, and Bachelor in Accountancy from the University of the Philippines (U.P.), Asian Institute of Management (A.I.M.) and Polytechnic University of the Philippines (P.U.P.), respectively. In recognition of his outstanding scholastic achievements Alwin received several recognitions such as Outstanding Graduate – MTM, U.P., Superior Performance Award – A.I.M., Cum Laude – P.U.P., and a lifetime membership at the Phi Kappa Phi International Honor Society.
Alwin is the Vice-President of the Knowledge Management Association of the Philippines. He is also a member of the Philippine Institute of Certified Public Accountants.
His passion for great Filipino art further grounds him as a truly well rounded person and as a model and example for the youth and young executives of today.